SAFEGUARDING AT ST. JOSEPH'S CPS, HALIFAX
If you are at all worried about any child, please speak to a member of our DSL team:
LEAD DSL
Mrs Angstmann - Headteacher
Deputy DSL
Mrs Burrows - Learning Mentor
Assistant DSL's - Safeguarding Team
Mrs McHale - Deputy Headteacher
Miss Frazer - Year 5 Class Teacher
COVID-19 Safeguarding Information
COVID-19 addendum to Safeguarding Policy and Child protection Procedures
* The government have released an online reporting tool for any person who wishes to report illegal or
harmful information, pictures or videos that they have found on the internet.
A report can be made anonymously using the following link: www.gov.uk/report-terrorism
Information linked to Calderdale Open Minds, that may support a child in need
Document on supporting children and young people who hurt and harm themselves
Document on supporting children and young people with low mood
The Home Office published guidance for parents and carers to keep children safe online. This covers a range of online harms including radicalisation. Here is the link: Keeping-Children-Safe-Online
EXCLUSION PROCEDURES AT ST. JOSEPH'S, HALIFAX
When all support and interventions have been exhausted for a child, or should the extent of the misbehaviour be such that exclusion is deemed an appropriate response, the attached advice from Calderdale Safeguarding Board will be used to support the child and family involved.
First Day Calling Procedures
Governors have agreed to support Calderdale wide agreed procedures for emergency contact and first day absence calls. (Read the procedures here). PLEASE ENSURE YOUR CONTACT DETAILS ARE KEPT UP TO DATE.
PREVENT at St. Joseph's CPS, Halifax
As a school we are working hard to promote British Values (see our statement on the Home page). It is incorporated into our daily work, as part of Curriculum development and enhancement where ever we can.
In addition we have due regard for the PREVENT strategy, which is explained in the attached Parent booklet. "Due regard to the need to prevent people from being drawn into terrorism". This duty is known as the Prevent duty. It applies to a wide range of public-facing bodies.
Should you have a concern or require further information about the curriculum content, please arrange an appointment with Mrs Angstmann.
Support for parents, relating to online abuse
There are national concerns about children spending more time online and are more at risk of being harmed.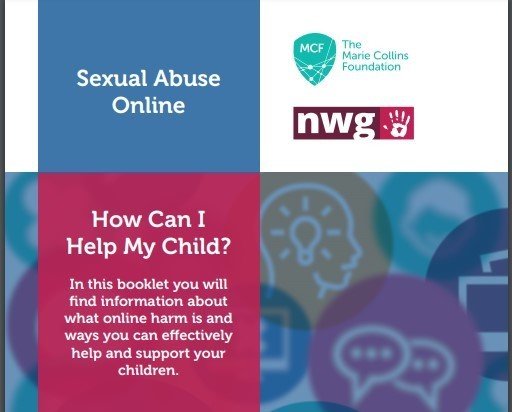 ________________________________________________________________________________________________________________
Parent Zone - eSafeguarding
Use this link to find additional advice and information about E-Safety
https://www.internetmatters.org/advice/back-to-school-online-safety-guides/discovering-digital-at-primary-school/
http://www.knowsleyclcs.org.uk/wp-content/uploads/2019/07/Parental-Controls-booklet.pdf
The online world is rapidly developing and many of our children now have access to devices which enable them to connect to the internet, take images or video and communicate with others. While it is important not to obstruct them from developing skills as they use these devices, it is essential that parents support their children in navigating the online world. Although the children often find it easier and have more knowledge about how new technology works it is vital to remember that as adults we are the ones who have the wisdom to use it safely and purposefully.
Some of the issues related to primary pupils using the internet are:
Accessing inappropriate content on the internet. Using 'mature' social networking sites, such as Facebook, and connecting with individuals they don't know.

Being cyberbullied by others on the internet or by mobile devices.

Using technology appropriately, e.g. webcams and cameras on mobile devices.

Sharing personal information with others they don't know on the internet.

Playing video games with adult ratings.
Inappropriate content online
If your child is online, there is always a risk they may come across inappropriate content. Some content may be upsetting or scary. Some content may also be against the law. This article explores what you can do if this happens.