Faith Life Work 2018-19
We continuously strive to instill the values of the Kingdom of God in our children. Events depicted on this site show the practical side of our Catholic life in school.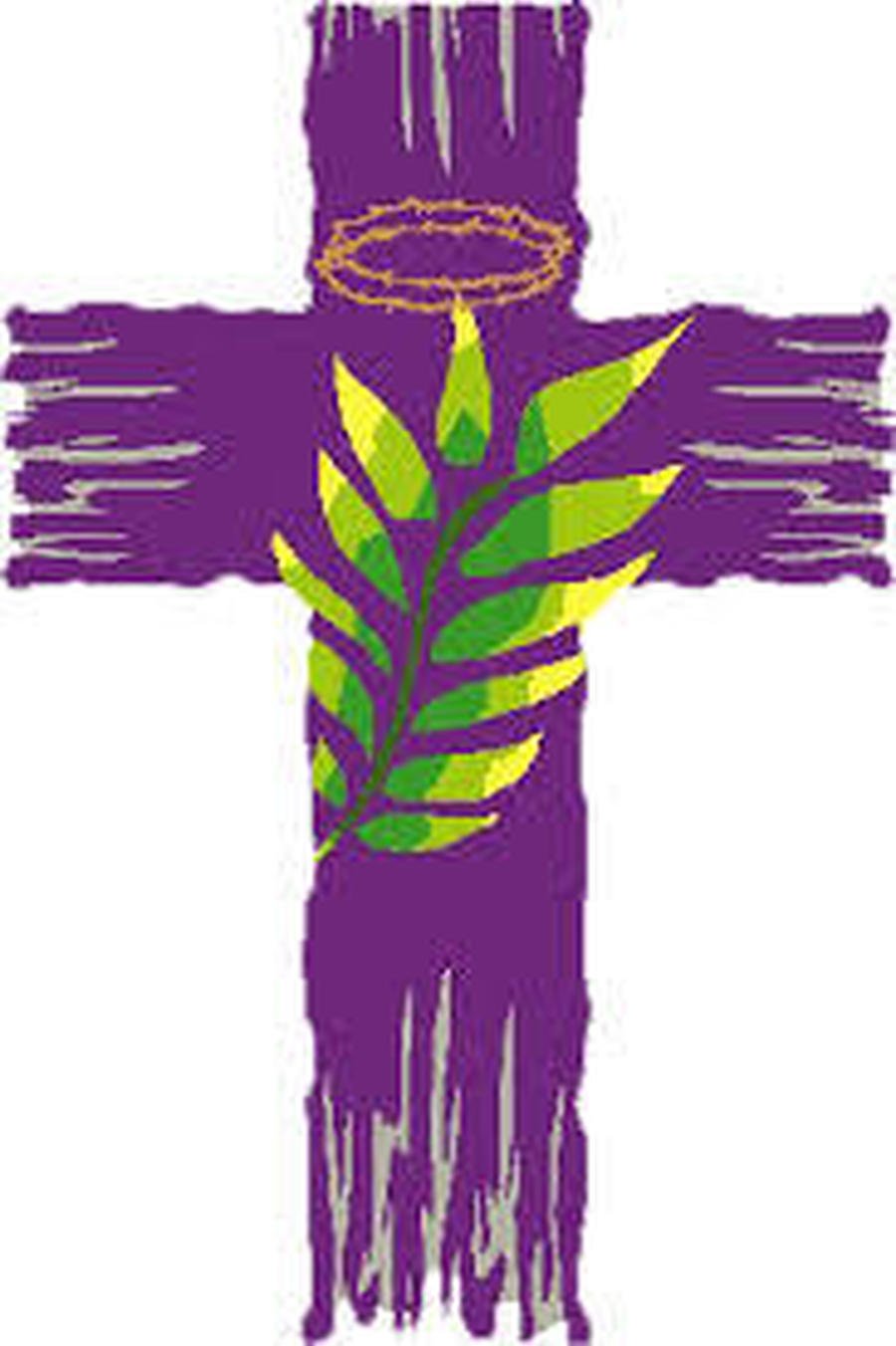 Lenten Reflection
Lenten Reflections including The Stations of the Cross will take place in the school Chapel at 8.30am throughout Lent, every Monday from the 11th March - Parents and families are invited to attend.
First Confession 2019
Our Year 3 children will prepare for their First Confession from this January.
The dates for the meetings are below and each child must attend every session with a parent or carer.
Wednesday

January 9th

4pm - 5pm

Wednesday

January 23rd

4pm - 5pm

Wednesday

February 6th

4pm - 5pm

Wednesday

February 27th

4pm - 5pm

Saturday 9th March

Joint Reconciliation at St Bernard's Church,

Halifax 2pm
If you cannot make it to our school session then you need to attend one of the others listed below in the same week. The content of the preparation in each school is exactly the same.
St Patrick's Elland – Mondays 6.30-7.30pm
St Joseph's Brighouse – Tuesday 6.30pm-7.30pm
St Mary's Halifax - Wednesdays 6.30-7.30pm
St Malachy's Ovenden - Tuesdays 6pm-7pm
Sacred Heart - Thursdays 4.30pm-5.30pm
Here are the children taking part in the first workshop with their parents.
Epiphany Mass at St. Bernard's Church
Several of our staff and pupils attended Mass on Sunday 6th January.
Advent Service
It was lovely to see so many of the pupils families and parishioners joining us at our annual whole school Advent Service in St. Bernard's Church, Halifax.
School Council Representatives joined parishioners at St.Theresa's Church, Queensbury for Mass.
Some of our Council Representatives took part in Monday's Mass held at St.Theresa's Church in Queensbury. Afterwards the pupils joined the parishioners for refreshments and a chat.
St.Bernard's Church Fayre
Thank you to all those who donated a gift in a bag for St.Bernard's Fayre. The stall was very busy on Sunday and was run by some of our KS2 staff.
Pupils and staff from EYFS attended Sunday Mass (First Sunday of Advent) at St.Bernard's Church.
Travelling Crib
As part of our preparation during Advent, a travelling crib has been given out to each class. Children will take it in turns to take the crib home for the night to set it out, pray and reflect together as a family in front of it.
Diocese Singing Lessons for Years 3 and 6.
Year 3 and Year 6 have a weekly singing lesson through the diocese. They learn a range of varied repertoire that includes sacred and secular songs. The children are taught the fundamentals of singing technique including posture, breath support and diction as well as singing in parts. Both years groups really enjoy their lesson and sing with confidence and enthusiasm!
Here are the children performing to the rest of the school.
St. Andrew's Day
Our blue team had fun today celebrating St. Andrew's Day with lots of fun activities, competitions and food!
SHOEBOX APPEAL
We would like to say a huge thank you to all those who contributed to the ShoeBox Appeal. These boxes which were full of stationery, gifts, toiletries and non-perishables foods are now on their way overseas bringing a smile to those less fortunate than ourselves.
Well done to our School Council who took charge of this fund raising event.
Brighten Up for CAFOD
This year the pupils were asked to come to school in brightly coloured tights or socks. We managed to raise £132.30 in total. Thank you to everyone who contributed.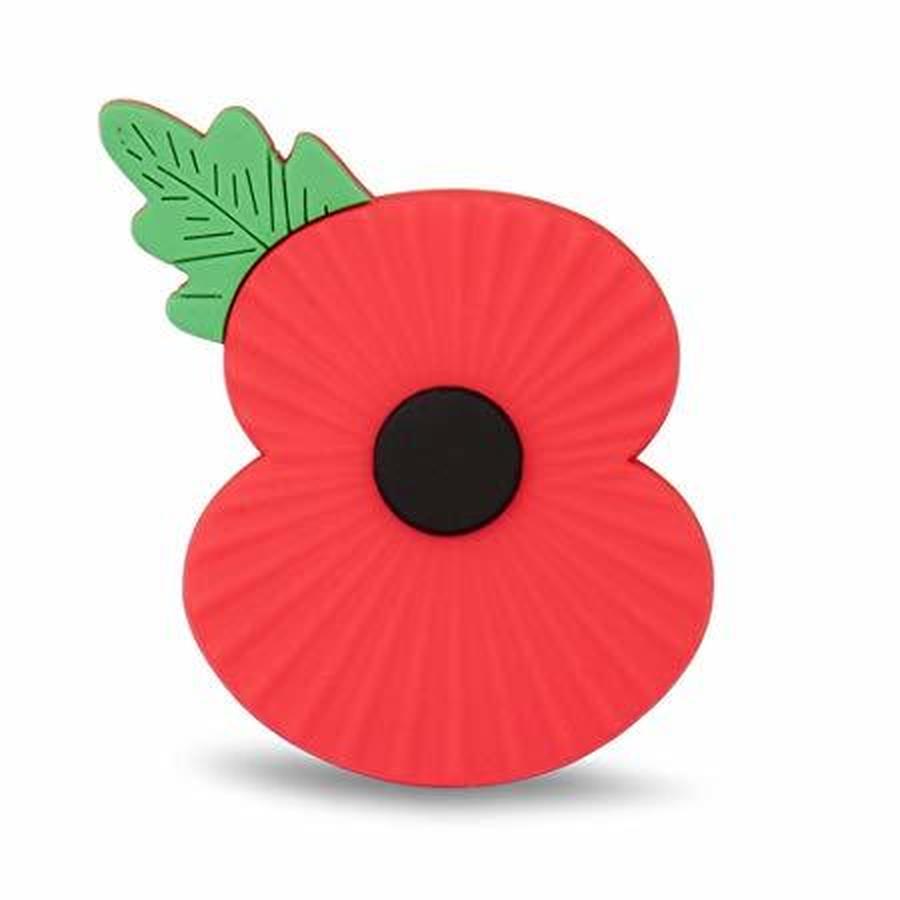 REMEMBRANCE ASSEMBLY
Children, staff and visitors were moved by the Remembrance Assembly presented by the children in Year 3.
Over the past couple of weeks we have been selling poppies in school to raise money on behalf of the Poppy Appeal.
Throughout November children are taking it in turns to take home a Remembrance Prayer Bag for the evening, to share and pray with their families.
Ebenezer Food and Support Drop-in Centre
We would like to say a huge thank you for all your harvest donations which have now been delivered to the Drop-in Centre, Halifax. The project is run by Christians Together. They provide food, meals and essentials to the most vulnerable members of our local community which include the homeless and those experiencing financial hardship.
Our Head Boy and Head Girl, along with Mr Crook and Mrs Mckidd delivered the donations and had a guided tour of the building as well as the opportunity to find out how the centre helps the community in many different ways.
One Million Children Praying the Rosary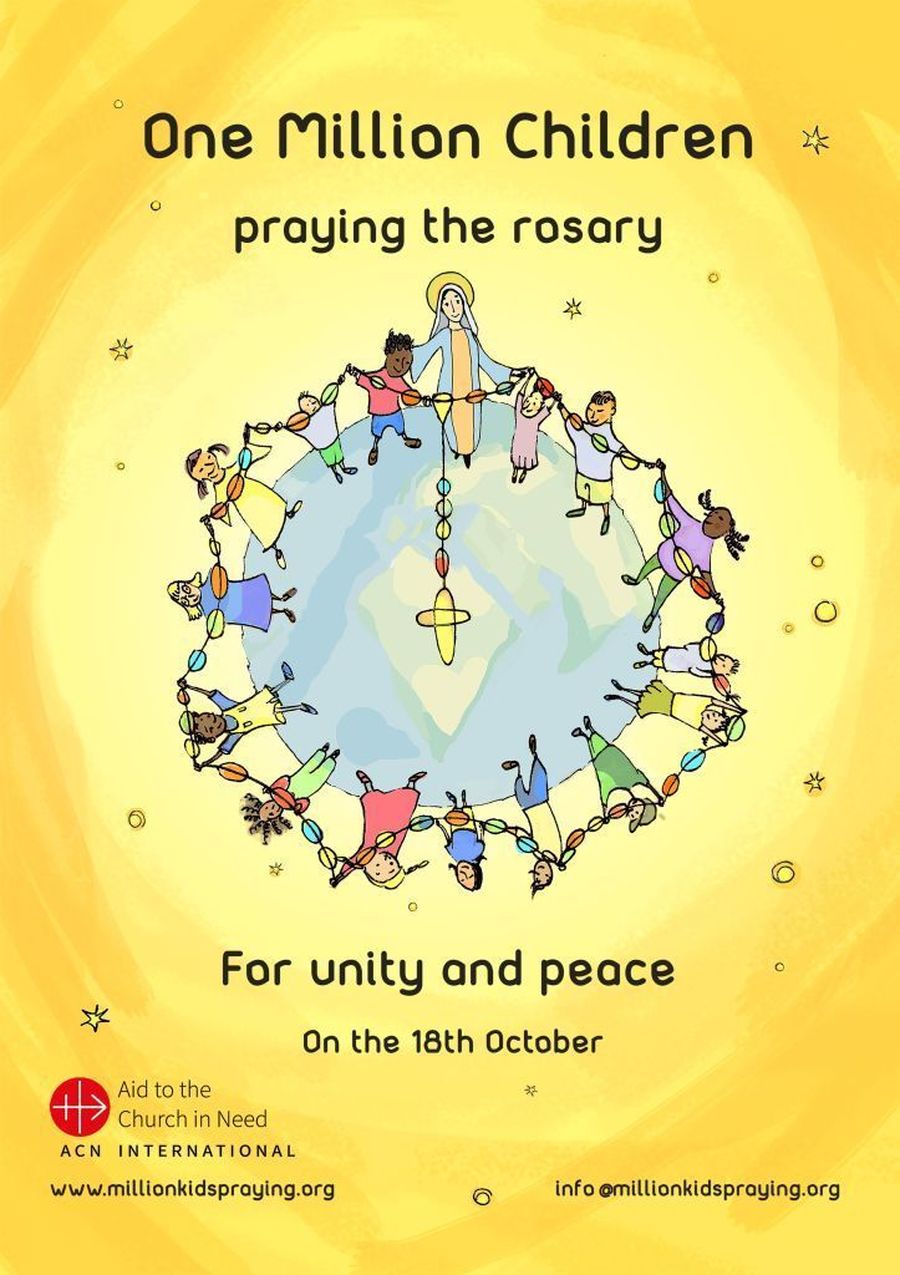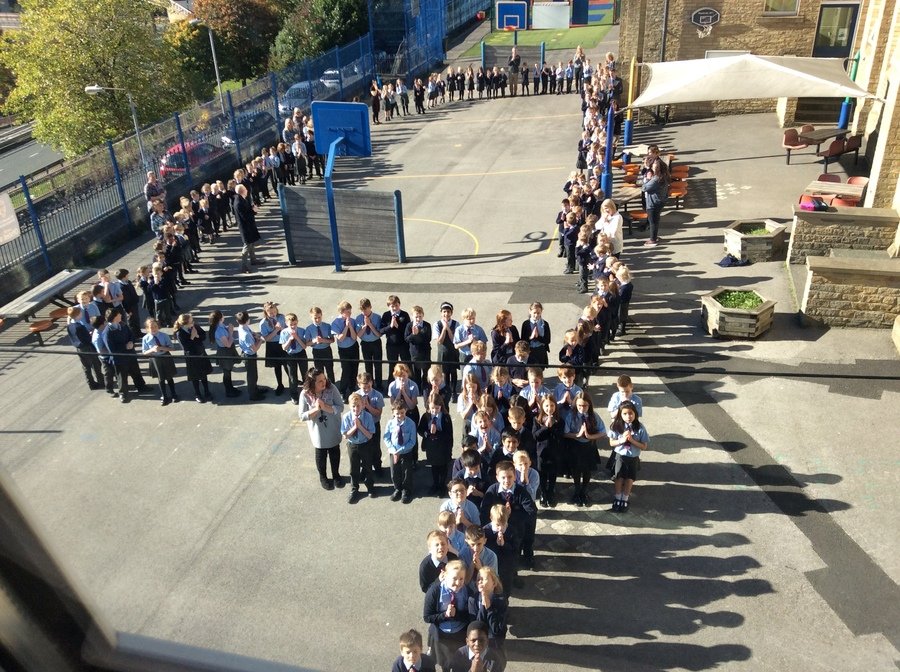 Our Harvest Assembly
Our Harvest Assembly was led by Year 2. It was wonderful to see so many parents and families join us on this joyous occasion. May we take this opportunity to say thank you for your kind donations of food and toiletries so far.
Whole School Mass
Whole School Mass took place in our school hall, led by Father Bob.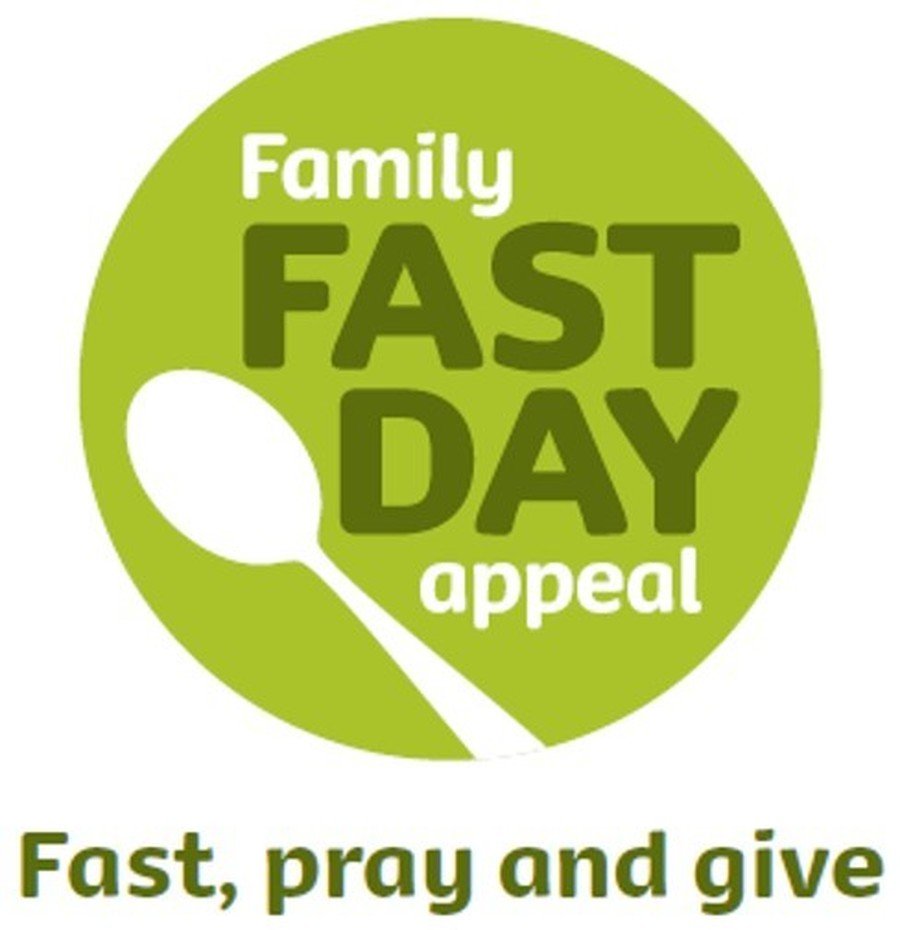 FAMILY FAST DAY
We are asking pupils and their families to donate money they save from eating less at one of their meals on Friday 5th October to give to CAFOD.
October
The month of the Holy Rosary
Throughout October pupils and staff will be using our School Chapel to Pray the Rosary during their lunchtimes.
Prayer bags will also be going home each night with a different pupil to Pray the Rosary at home with their families.
MACMILLAN COFFEE MORNING AND BUN SALE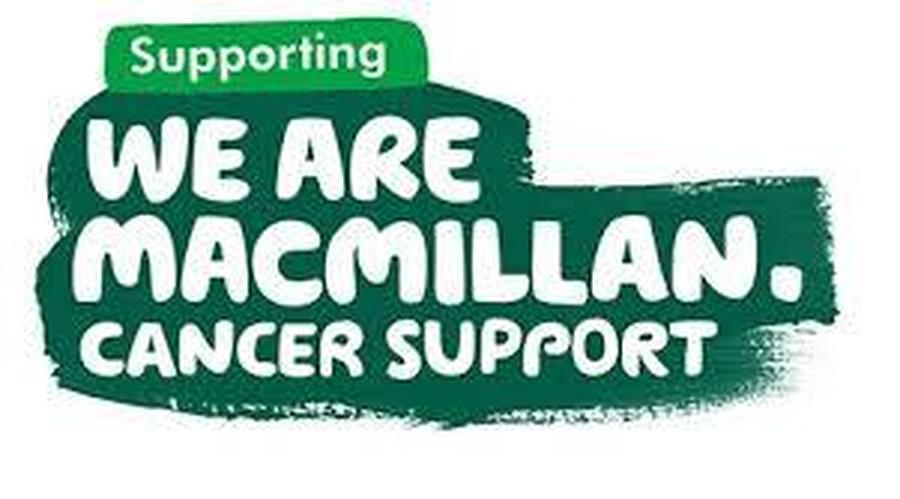 We would like to say a huge thank you to everyone who contributed to the MACMILLAN coffee morning and bun sale. We managed to raise £240.25.